I'm a huge advocate for Shopee because there are so many great products and services, as long as you get creative with what you're looking for. Here are some cool bestsellers on Shopee!
Probably one of my best finds! Upload the photos you want to develop onto any Cloud services (Dropbox, Google Drive, etc), send it to the seller, and receive your prints all without having to leave the house! I love the convenience!!
You can choose to go plain or colorful. Stick em on bottles, jars, containers, or your homemade products. You can even add QR codes onto these labels – it's entirely up to you because you're in charge of the design. But if you have no ideas, you can choose from a list of ready made templates.
Another mom-must-have to keep their children's uniform and clothes in check. When your kids start school, they'll have a hard time keeping track of their belongings. Fabric stamps will ensure they don't lose them quite so easily. It's also customizable so you only need to get one, even if you have ten kids 🤣
It's a whole new world and people have taken to eating in the comfort of their cars to avoid crowds. But even if there isn't a reason for us to social distance, having a portable table that hooks comfortably on your steering wheel can be pretty darn cool and convenient.
This toothpaste dispenser will make sure your bathroom vanity stays free from clutter and save you from disagreements about how to squeeze a tube of toothpaste by doing it for you.
Nobody needs a popcorn maker, but it sure makes life easier and how fun would it be, to have this at home?
I am so mad I didn't discover this earlier! You can use it on your bags, shoes, caps, and keep it clean and dry!!
Unfortunately, for those in East Malaysia, this spray can't be sent through the post. Only available for our West Malaysian friends. I found a supplier in The Spring, Kuching. So if anyone from Sarawak or Sabah is looking for this spray, you can try to contact Limited Edition.
A great Montessori tool, this Magic Broom is lightweight and small enough for toddlers to use. If you want something that's more adult-friendly, go for the longer telescopicstick option.
While it does the job well enough, do note that you might need to secure the head of the broom manually with a nail because it's quite loose and may come off if you're as kasar (rough) as I am lol
I had no idea this was a thing, but with over 56k sales, it has to be good, right!? There's a flower tea for everything, from replenishing iron to beautifying the skin. While the options are all in Chinese, the seller kindly translated everything in the descriptions.
Perfect for bathrooms because these mats will absorb the water from your feet RIGHT AWAY. Absolutely non-slip and super absorbent. I'm talking instantaneous absorption. You gotta try it to believe it. Super easy to clean and honestly once you try these you'll never go back to fluffy carpets because those trap dirt and smells like crazy.
Move aside, Maggi mee! There is a huge selection of noodles on Shopee that is absolutely scrumptious. One of the bestsellers is this Malaysian made product. I haven't tried it personally but with over 33k reviewers singing its praises? It's got to be good!
I wish I had known about this when I was pregnant because I had gestational diabetes and I couldn't eat starchy crabs! They have rice, kueh tiaw (flat rice noodles), beehoon (rice vermicelli), and even udon. For those in East Malaysia, here's their Sabahan store on Shopee.
Cheap, high quality seamless underwear that's highly comfortable. All ladies need to have at least ten of these in their intimates drawer because once you try these, you will never want anything else.
Drop it into the windshield fluid tank and it'll magically remove all the gunk from your windshield. Zero effort for maximum results.
For those who are worried about being spied on through the cameras all around us, whether on your phone or laptop, you can slap this on and forget about who might be watching 😉
I got this for my kid's room because I was afraid they would hurt themselves by hitting their head on the wall. Moms are paranoid, ok? They never needed the protection from the wall but it really brings the nursery together so it was money well spent!
There's a whole hidden section on home improvement tucked away on Shopee, like these vinyl wooden floors and mosquito netting for windows.
My dad has always hated drilling holes in the walls because he finds it destructive. It's a shame we didn't have Shopee back then because now there are these self-adhesive screws. Perfect for those who live in rented spaces because you don't need to drill any holes!
You can actually get the infamous Kampung Adidas hiking shoes on Shopee! If you have small feet, you'll need to go for the white variety.
Mindblowing, I know. But Samfong Powder, also known as bedak sejuk, is said to be good for acne-prone or sensitive skin and it's a great cleaning agent for tarnished things! For those who don't know what Samfong Powder is, it's a vintage powder ladies used as foundation, but it's really just calcium carbonate, talc, and fragrance.
Covid has made handwashing a big deal and I personally prefer soap over sanitizer. If you're like me, you'd enjoy paper soap. You can also bring it camping or traveling, no need to pack an array of bottles, plus it's so light and convenient.
If my lunch came in these bags I'd pack my own lunch every day. I actually can't wait for Liam and Tobias to bring these to school.
Getting ready to jet set around the world? Don't forget to pack one of these. A 4-in-1 bottle to hold your facial cleanser, shampoo, conditioner, and whatever you like, really.
This is pretty genius. Instead of shoving all your utensils into one big holder, simply hang them up on a rotatable hook! Keeps it dry, easy to access, and you don't have to worry about mold.
What you need to know about Shopee's 11.11 Sale
Save big this 11th by shopping the 11.11 Shopee Sale! Also, if you're new to Shopee, here are two special vouchers for you to use: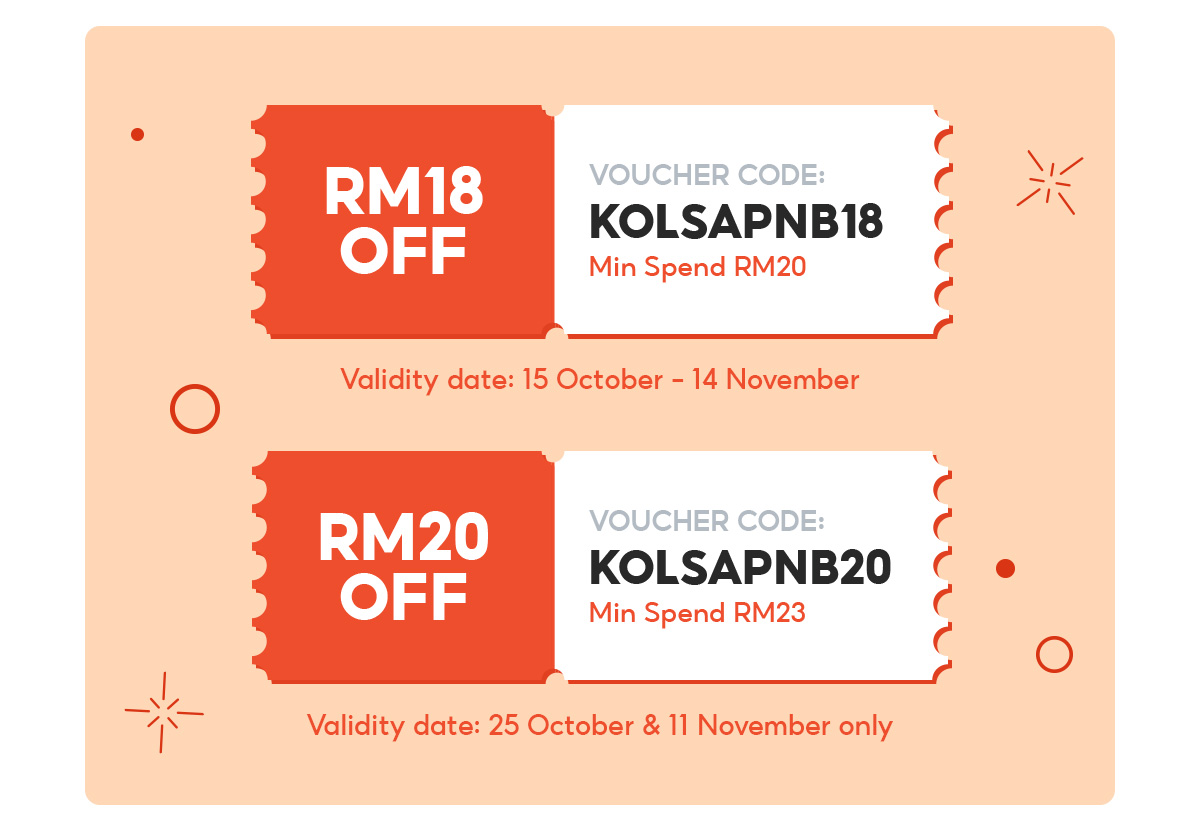 Another tip to save money?
Claim your free shipping vouchers and don't let them go to waste by making sure you read the fine print! Some require you to use it before a certain date while others can only be used at a specific time (commonly 12AM – 2AM). Although, the most common requirement is meeting a minimum spend.
Have fun shopping!